Proudly we announce the start of E-Bike rental in our Bike Station Las Palmas de Gran Canaria. In a first delivery we will get brand-new KTM MACINA Fogo 273 Hardtail Mountainbikes with 27.5+ wheels and Bosch PERFORMANCELINE CX drive unit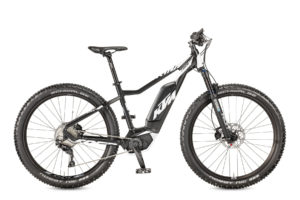 27.5+ wheels as the best option for Gran Canaria's difficult terrain
Finally we think this kind of E-Mountainbikes makes the most sense here in Gran Canaria. Where plain and smooth terrain is rather exceptional in opposite to the frequent gravel and rubble found on the local fire roads. Therefore even very well trained bikers have now much better tour & route options with the additional energy for 1000 extra meters in climbs and 27.5+ wheels as probably the best option for the difficult Gran Canarian road conditions.
Furthermore we also await for the very small bicyclists and E-Mountainbike beginners the more basic KTM MACINA Force 293 as classic hardtail MTB in addition with the same strong Bosch PERFORMANCELINE CX drive unit.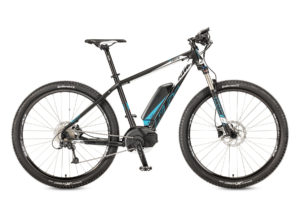 As a result we will also publish some new GPX route files adapted to the new possibilities mountainbike riders have now with the Bosch Performanceline CX electric boost on both bikes.